Welcome to our Tattoo Studio, where our talented and experienced tattoo artists create some of the best tattoos in Edinburgh.
We can help you realise your ideas into a finished tattoo. You can email ideas to our email address or pop into the shop for a chat. You can also browse our previous works on this site,
Facebook
or
Instagram
.
Typically we tattoo larger pieces in five to six hour sessions.
The
1969 Tattooing of Minors Act
prohibits tattooing anybody under the age of eighteen We will not tattoo anybody under eighteen years old, no exceptions.
Under 18: no services, no exceptions.
18 – 25: we will tattoo most parts of your body, the exception being places where a tattoo cannot be concealed such as the hands or neck.
Over 25: no restrictions.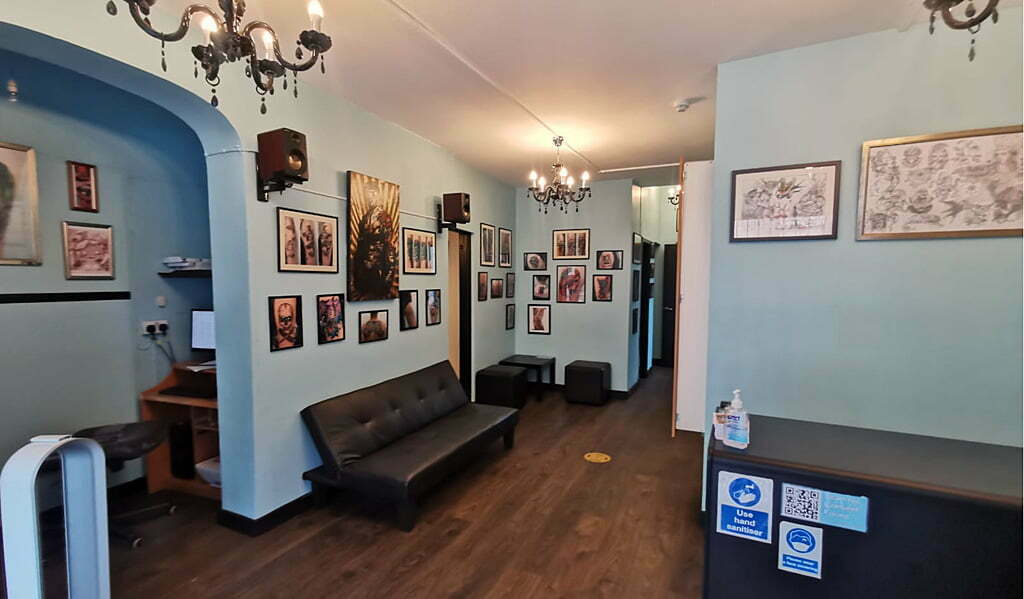 £90 per hour (£60 minimum)
A non-refundable deposit of 50% is required for tattoo appointments
Minimum deposit is £60
We need 48 hours or more notice to reschedule an appointment or you will loose your deposit
Everything you wanted to know about tattoos but were afraid to ask.
Tattoo FAQ